DAGA WASA EPISODE 12 HAUSA SERIES WATCH AND DOWNLOAD
Daga Wasa Ep 12
Idan baku mantaba a satinda yagabata cikin Shirin daga wasa an tsayane inda Ammar ke kwance Kamar gawa itako tazo da kudade a hannunta inda tabukaci takara musu adadin abinda aka Basu su tsareshi.
Kalli:wuff season 3 episode 28 watch and download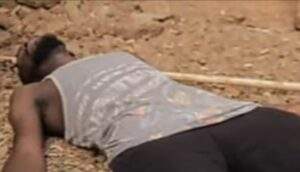 Shirin Daga wasa episode 12
A yaune mazaje yasake sabon video a YouTube channel nashi inda yake Mai baiwa dimbin masoyansa hakuri kasancewar Baza a saki Shirin Daga wasa episode 12 ba.
Dalilin hakan kuwa shine domin asamu cikakkiyar dama yin ibada cikin watan Ramadan.
Saide yace dazarar azumi yawuce za'a cigaba da sake Shirin Daga wasa season 1 episode 12.
Kalli: Sanda Episode 23 Watch and Download
Kana Yayiwa masoyansa albishirin cigaba da Shirin ha yazuwa season 2.
Domin sani idan ansake Shirin Daga wasa episode 12 kokuma wasu nauyi na Hausa series kuyi subscribing da YouTube namu Nw Hausa TV kokuma kurika ziyarta website namu northloaded.com.ng
DAGA WASA EPISODE 12 HAUSA SERIES WATCH AND DOWNLOAD